To protect the health of our school community and per the Emergency Order issued by the Michigan Department of Health and Human Services, the Troy School District will use this webpage to provide public notice regarding school-associated cases of COVID-19. This dashboard will be updated within a timely manner after cases are confirmed by the Oakland County Health Division (updated during weekdays when school is in session only.) Individuals identified as close contacts of school-associated cases will be notified separately and directly, by either TSD or the Oakland County Health Division. In accordance with the Health Insurance Portability and Accountability Act (HIPAA) and Family Educational Rights and Privacy Act (FERPA), personal information on COVID positive individuals will not be provided.
---
OAKLAND COUNTY HEALTH DEPARTMENT - AMENDED ORDERS
On February 28, the OCHD Mask Mandate ended. Masks are encouraged but not required in all school buildings. Please see this ANNOUNCEMENT from the county for further information.
On January 11, 2022, the Oakland County Health Division amended a local public health order for Oakland County educational institutions. Troy School District will follow the updated Oakland County Health guidance for educational institutions:
"If the COVID exposure occurred in the school setting no contact tracing is required. This includes in-school contacts, including classrooms, buses, lunch and most extra-curricular activities. When there is a COVID exposure in the school setting, Oakland County is advising schools to send a general notification letter to the class instructing individuals that they should closely monitor for COVID symptoms for 10 days. No additional contact tracing is required."
This Order is effective immediately.
All updates and information regarding the ongoing COVID-19 crisis will be posted to this page as needed. We appreciate your patience and ask that you continue to follow the guidance of the United States Centers for Disease Control (CDC) and Oakland County Health Department as we work to prevent the spread of COVID-19 within our community.
Additional Information:
MDHHS Press Release
MDHHS Safer Schools Guidance for Managing COVID-19 Exposures in K-12 School Settings
MDHHS SCHOOL OUTBREAK LIST
The state defines a school outbreak as at least 10% of the population of a school testing positive for COVID-19. The OCHD determines school outbreaks. If your school appears on the outbreak list, please understand that these are not new cases. They are cases that appear on the case list to the right.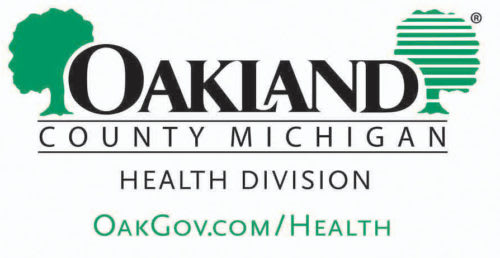 COVID-19 CASE DASHBOARD & COUNTY DATA
COVID-19 SAFETY PROTOCOLS AND INFORMATION
PUBLIC NOTICE - CONFIRMED CASES
All positive COVID-19 cases among TSD staff and students will be posted. In accordance with the TSD's plan, the following actions will take place for each positive case:
The individual(s) that test positive need to isolate.
OCHD no longer requires contact tracing.
The TSD maintenance and operations team will conduct additional, deep cleaning of the classroom, office, bus, or other space that was occupied by the COVID-19 positive individual(s) prior to it being reopened for staff and/or students. The cleaning will be performed in accordance with United States Centers for Disease Control and Prevention ("CDC") guidelines.
ACTIONS YOU CAN TAKE TO LIMIT THE SPREAD OF COVID-19
Frequently wash your hands with soap and water for at least 20 seconds. When soap and running water are unavailable, use an alcohol-based hand rub with at least 60% alcohol.
Avoid touching your eyes, nose or mouth with unwashed hands.
Follow appropriate respiratory etiquette, which includes covering for coughs and sneezes and wearing a face mask that covers your mouth and nose when in public spaces.
Avoid close contact with people who are sick.
Practice social distancing (six feet apart).
STAY HOME IF YOU HAVE SYMPTOMS.